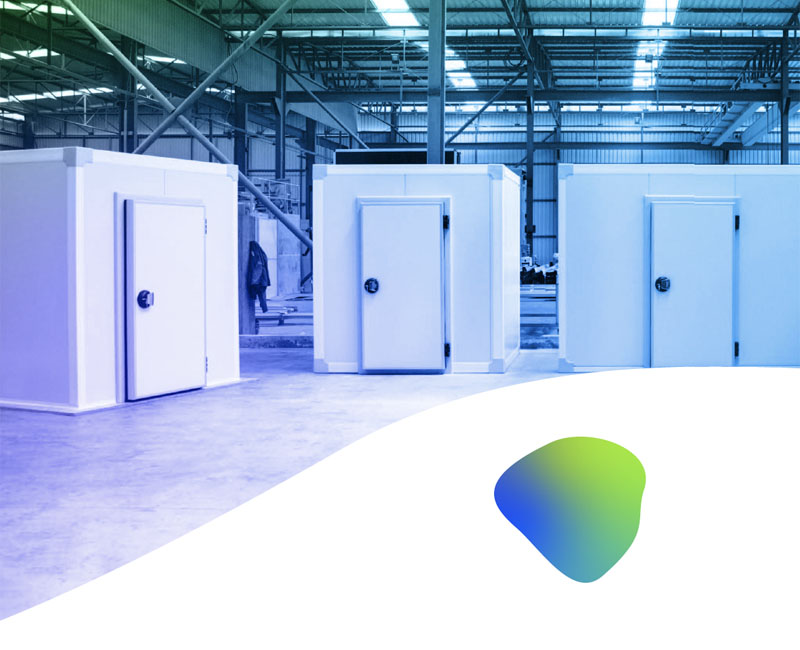 Introduction
Quick-Assembly Insulated Wall Panel – "Globe Wall"
A Lightweight Champion.
Thermal Insulation For Refrigeration. From Europe Worldwide.
high quality insulated panel
Fire Behavior
long lasting wall panel
Acids Resistance
high thermal resistance
Thermal Insulation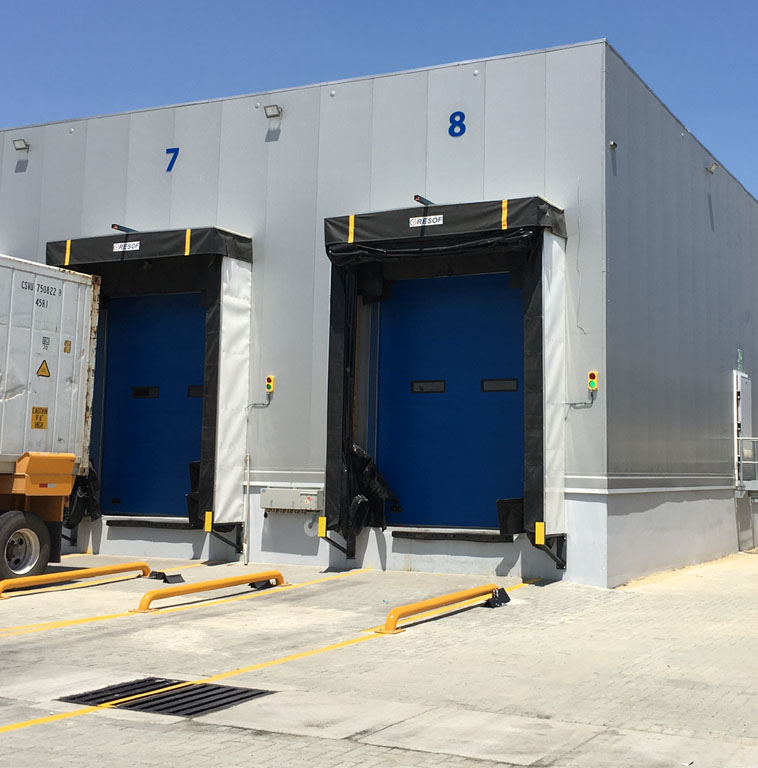 Main Areas of Application of Insulated Wall Panels
Commercial & Industrial Construction
GLOBE WALL offers the industrial and commercial construction the highest quality insulated panel for all your structural, statics, and architectural requirements.
Ideal for the Food Industry
GLOBE WALL – Insulated metal panel for wall, partition, and ceiling in the food industry.
Stand out in Agricultural Industry
GLOBE WALL – Insulated metal panel for agricultural wall and partition.
Ensuring High Thermal Insulation in Refrigeration Industry
Globe Panels Ltd offers specific solutions for cold storage and freezing chambers. The insulation core of cold-room panels can vary from PUR to PIR. Thickness is up to 240 mm with a special joint system.
Ready to Start a New Project?
Advantages of wall insulated panel
Easiness of installation
GLOBE WALL quick-assembly features a tongue-and-groove joint that offers reliability and air-tightness. In fact, modern building construction requires fast and hassle-free assembly, where insulated panel GLOBE WALL plays a fundamental role.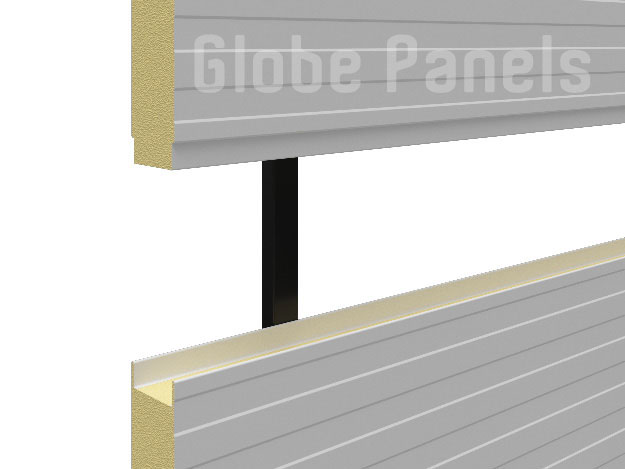 Easiness of installation
Fast and hassle-free assembly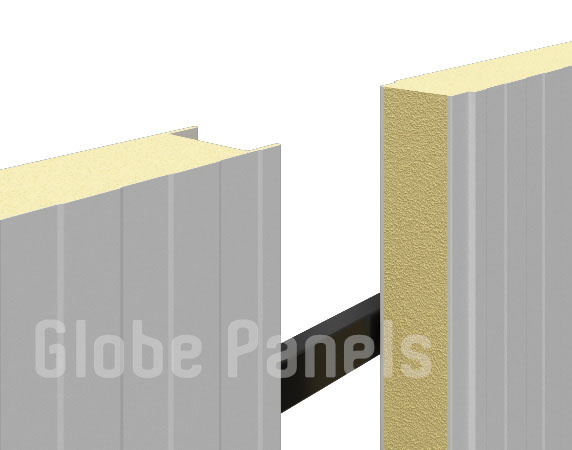 simple and straightforward installation
A tongue-and-groove joint that offers reliability and air-tightness
The benefits of a wall metal panel
Advantages of GLOBE WALL joints
GLOBE WALL's joint is simple, easy to fit on the whole wall or ceiling, and GLOBE WALL in 30 and 40mm thickness is suitable for dry installation without applying the joints' sealants. In other words, our GLOBE WALL sandwich panel is free of thermal bridges. When building a cooled room, GLOBE WALL assures a rapid installation with the core foam insulating power. Moreover, you can seal it during the installation to improve air-tightness; please contact us for more information. GLOBE WALL insulated panel is ideal for prefabricated buildings, as it offers the possibility of reassembling on a different site.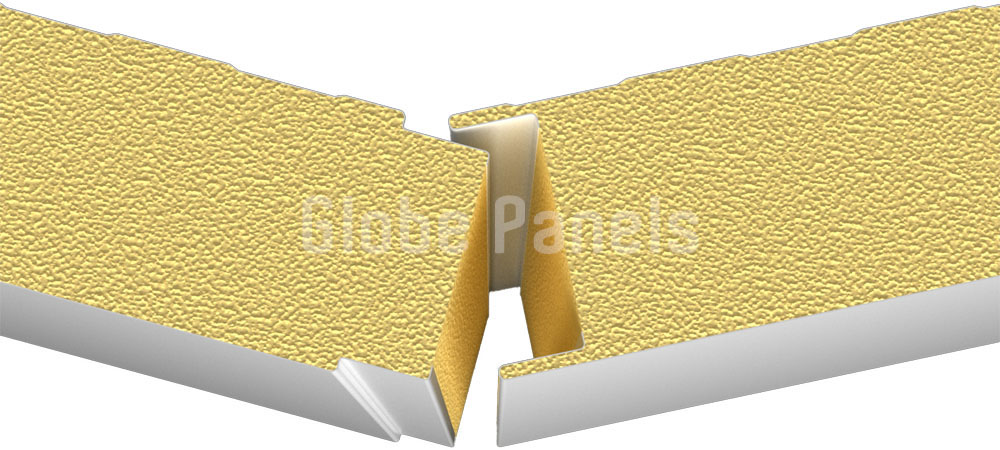 Insulated Metal Panel Blog
Sometimes We Write About Insulation
Using an insulated wall panel has several advantages
A complete offer of facings
As different construction types demand additional solutions, GLOBE WALL offers various facing profiles: scored, staved, micro-ribbed, and a flat profile. The scored and staved profiles offer an industrial look, ensure rigidity and durability, while the micro-ribbed profile is ideal for facades and external wall finishing. The flat profile complies with the most demanding assembling because it features a perfectly smooth face for cold-rooms and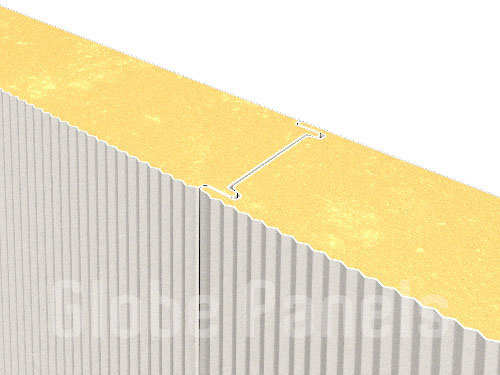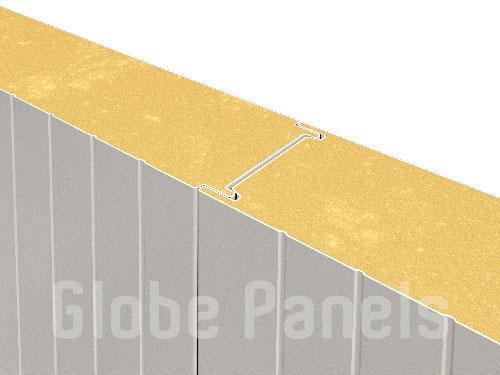 Advantages of wall insulated panel
Best insulation at the minimum thickness
In conclusion, in a world that demands energy-efficient buildings, GLOBE WALL assures the best insulation core. The insulation core of PUR and PIR foam guarantees the best insulating power in the minimum space possible. It's essential to choose a GLOBE WALL insulated panel to optimise the building space to reach the best insulation.
Starting at 25 mm thickness, GLOBE WALL insulated panel range reaches 240 mm thickness for ultra-low temperature cold-rooms.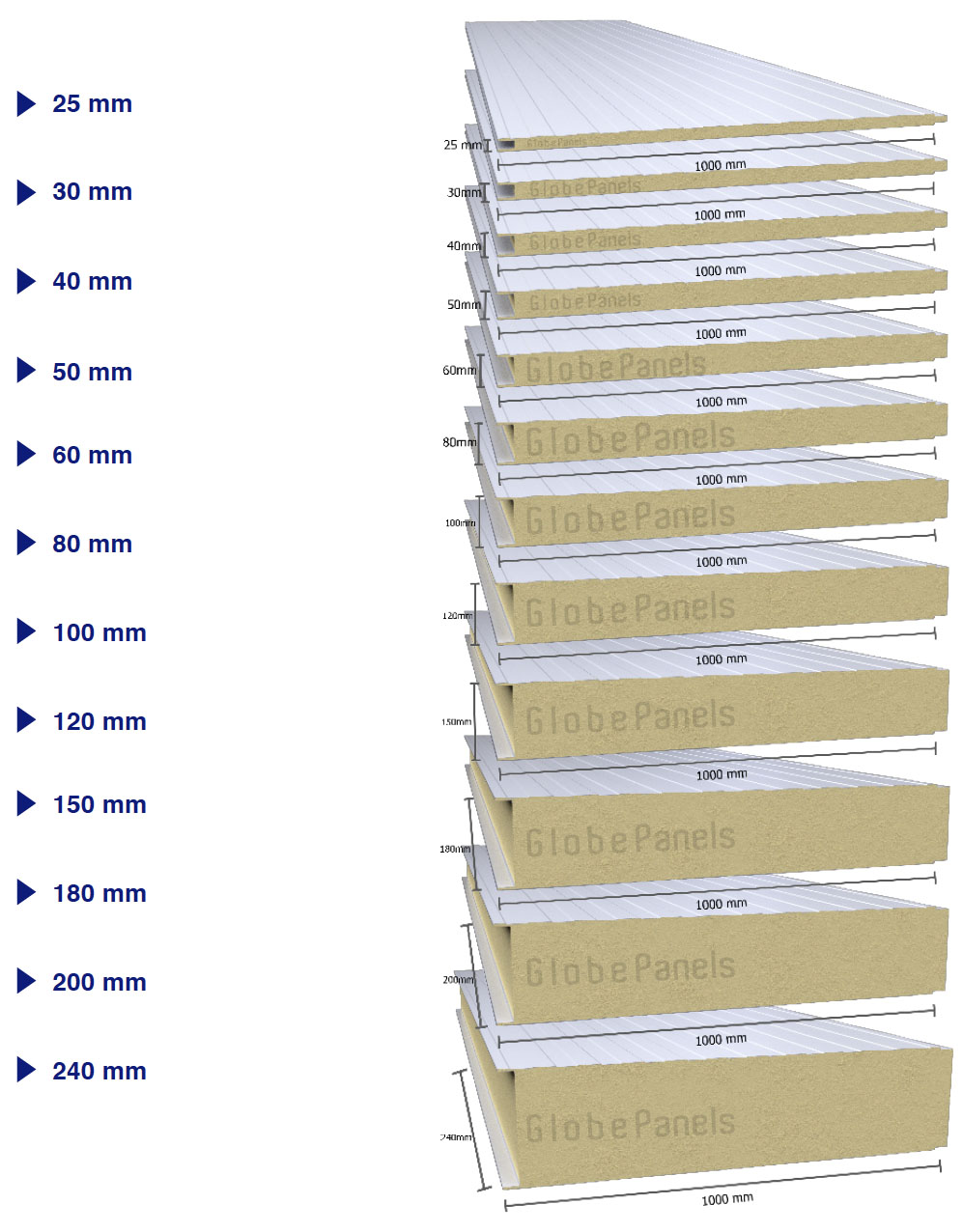 Advantages of wall insulated panel
PUR and PIR insulating core
GLOBE PANELS has conceived GLOBE WALL to comply with the highest demand for quality insulation. PUR and PIR core insulation offer a declared λ = 0,022 [W/mK], the best insulation available.
GLOBE WALL PIR reaction to fire
GLOBE WALL PIR offers a superior reaction to fire, as it scores a B, S1-D0 class in fire tests, as per EN 13501-1. The PIR insulating core contains flame retardants that drastically modify the foam's behavior once a fire approaches it. When the flame comes into contact with the foam, it chars to protect the fire's inner core, thus avoiding the fire's spread through the building.
GLOBE WALL PIR advantages of reaction to fire will help prevent fire-related accidents, save lives, and lower your building insurance.
Furthermore, GLOBE WALL PIR will help you increase your building's future value, as it's the most advanced type of insulated wall panel.
Contact between the PIR foam and the flame.
In contact with the fire the foam carbonizes.
The carbonization of the foam layer prevents the fire from spreading.
GLOBE WALL offers the right finishing for your project
GLOBE PANELS knows that each project requires a different solution. Our GLOBE WALL panel features a wide range of finishing in our coated steel.
Polyester
Ideal for everyday use.
PVDF
Improves the resistance to corrosion and the stability of colors to sunlight.
Plastisol
Improves the resistance to corrosion in an aggressive outdoor environment.
PET
Guarantees superior corrosion resistance in an aggressive indoor environment.
TATASTEEL PRISMA and HPS200
The best coating ever: durability and resistance to corrosion up to 40 years.
STAINLESS STEEL 304, B2
The best solution for fish and seafood processing plants.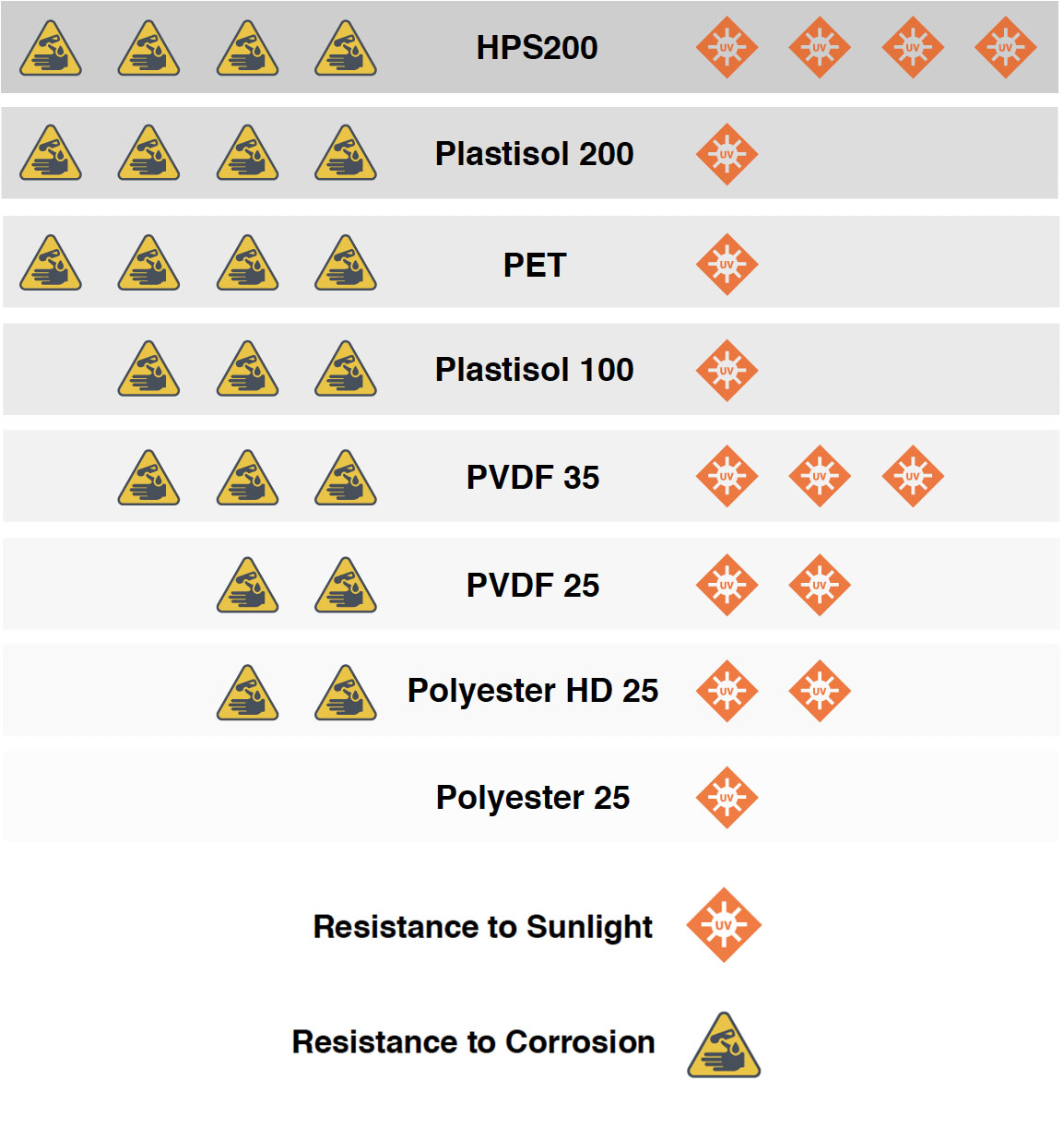 Advantages of wall insulated panel
GLOBE WALL and your corporate colors, a perfect match.
GLOBE PANELS knows the aesthetic needs of your project and presents you with a complete range of colors.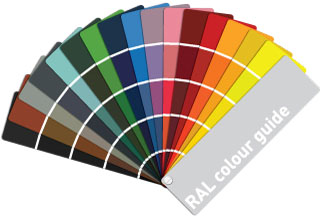 testimonials
What People Are Saying About Us
"I had met Alberto from Globe Panels in 2018. Since then, my business has changed incredibly. Now I have my own point of sales.
Globe Panels Ltd provides me the best quality thermal insulation, but the most important, Globe Panels, gives me suggestions and after-sales support. We became a real team as we all work together every day: these guys are always available, and they are fast in answering.
I am thankful to all of their team members. I've never received such support from anyone of my suppliers."
"I am thankful to the sales team of the Globe Panels. You are very supportive. I was able to determine the issue with the roof insulated panel installation. I got a quick and economic solution to solve it."